---
Description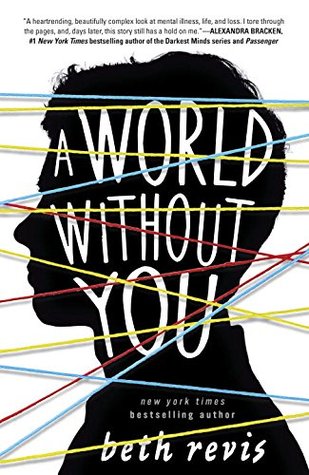 What if finding her means losing himself?
Seventeen-year-old Bo has always had delusions that he can travel through time. When he was ten, Bo claimed to have witnessed the Titanic hit an iceberg, and at fifteen, he found himself on a Civil War battlefield, horrified by the bodies surrounding him. So when his worried parents send him to a school for troubled youth, Bo assumes he knows the truth: that he's actually attending Berkshire Academy, a school for kids who, like Bo, have "superpowers."
At Berkshire, Bo falls in love with Sofía, a quiet girl with a tragic past and the superpower of invisibility. Soíia helps Bo open up in a way he never has before. In turn, Bo provides comfort to Sofía, who lost her mother and two sisters at a very young age.
But even the strength of their love isn't enough to help Sofia escape her deep depression. After she commits suicide, Bo is convinced that she's not actually dead. He believes that she's stuck somewhere in time—that he somehow left her in the past, and that now it's his job to save her. And as Bo becomes more and more determined to save Sofía, he must decide whether to face his demons head-on or succumb to a psychosis that will let him be with the girl he loves.
Sharing Widget