---
Description
If you would like to see other Audio Books I have uploaded just click this link:-
OldScotsman's Books
If you have a request for another book or a Re-Seed then just send me a Private Messgage
General Information


Book........................The Martian Ambassador
Series Name............Blackwood & Harrington Mystery
Series No.................01
Author.....................Alan K. Baker
Narrator...................Michael Maloney
Unabridged..............Yes
Genre......................Steam Punk



File Information


Source.....................1 eDownloaded DRM protected (Digital Rights Management) 64 Kb File
# of MP3 files...........9 Files carefully created averaging about one hour duration each
Total Runtime..........8 Hours 49 Minutes
Encoder...................Fraunhofer [FhG] (Guess)
Converted to............64 Kb | CBR | 44,100 Hz | Stereo with DRM Removed
Total Size.................242 MB
Converted By...........OldScotsman
Date Converted........7-September-2012
ID3 Tags...................Includes Image and all info shown on this page (Smart Phone Ready)
ABOUT THE BOOK
London, 1899. It has been six years since the discovery of intelligent life on Mars, and relations between the two worlds are rapidly developing. Three-legged Martian omnibuses stride through the streets and across the landscape, while Queen Victoria has been returned to the vigour of youth by Martian rejuvenation drugs. Victorian computer technology is proceeding apace, thanks to the faeries who power the 'cogitators', while the first Æther zeppelins are nearing completion, with a British expedition to the Moon being planned for the following year. Everything seems to be going swimmingly, until Lunan R'ondd, Martian Ambassador to the Court of Saint James's, dies while attending a banquet at Buckingham Palace.
The discovery of strange, microscopic larvae in his breathing apparatus leads Queen Victoria to suspect that he may have been the victim of a bizarre assassination. The Martian Parliament agrees, and they are not pleased. No Martian has ever died in such suspicious circumstances while on Earth.
An ultimatum is given: if Her Majesty's Government cannot solve the crime and bring the perpetrator to justice, the Martians will! Enter Thomas Blackwood, Special Investigator for Her Majesty's Bureau of Clandestine Affairs. Along with Lady Sophia Harrington, Secretary of the Society for Psychical Research, Blackwood is charged with the task of solving the mystery of Ambassador R'ondd's death, before the Martians take matters into their own hands, possibly igniting an interplanetary war in the process!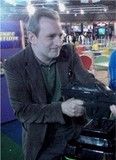 ABOUT THE AUTHOR
Alan Baker was born in 1964 in Birmingham, UK, and attended the University of Reading, where he obtained a BA (Hons) Degree in English Language and Literature. After leaving university in 1991, he endured a series of increasingly unpleasant jobs, culminating in a nine-month stint as a packer in a Sheffield sausage factory, which served to increase his fascination with the macabre and outlandish.His first book, Destination Earth, was published in 1998, and since then he has published a further nine books on a variety of subjects ranging from UFOs, ghosts and occultism to gladiators, Vikings and medieval knights.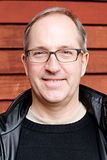 ABOUT THE READER
Michael Maloney (born 19 June 1957) is an English actor and was born in Bury St. Edmunds, Suffolk. He has been a regular on the small screen for over 20 years, appearing in everything from Hamlet to Dalziel And Pascoe. In 2003 he made his mark in the critically acclaimed The Forsyte Saga.
All the above information including the picture are inserted into the ID3 tags on the MP3 files.

Remember, we have uploaded these books just for you because we wish to SHARE them. It is only right therefore, you SHARE them with others, and the only way you can do this, is to keep SEEDING. In other words, don't stop after you have finished the download. Check and make sure your torrent program is set to continue uploading even after the downloading has been completed. A ratio of 2.0 means you are giving back twice what you have received, the book won't die and all our efforts have not been wasted but 5.0 would be outstanding and shows you have really entered into the spirit of what we are about. WE DO OUR BIT AND YOU DO YOUR BIT, sounds fair, doesn't it. If you are new to this and don't understand, type a message at the bottom and if I can't help, I know someone who can.
This Audiobook was converted and uploaded by OldScotsman
Sharing Widget