---
Alan Baker ~ [Blackwood 02] - The Feaster From the Stars *** London, 1899. London 1899, and something strange is happening on the London Underground. (Size: 244.09 MB)
| | | | |
| --- | --- | --- | --- |
| | | Alan Baker - Small.jpg | 7.9 KB |
| | | Micheal Maloney - Small.jpg | 5.82 KB |
| | | The Feaster From the Stars - Part 01.mp3 | 27.97 MB |
| | | The Feaster From the Stars - Part 02.mp3 | 29.6 MB |
| | | The Feaster From the Stars - Part 03.mp3 | 29.87 MB |
| | | The Feaster From the Stars - Part 04.mp3 | 28.98 MB |
| | | The Feaster From the Stars - Part 05.mp3 | 29.09 MB |
| | | The Feaster From the Stars - Part 06.mp3 | 29.63 MB |
| | | The Feaster From the Stars - Part 07.mp3 | 31.03 MB |
| | | The Feaster From the Stars - Part 08.mp3 | 29.18 MB |
| | | The Feaster From the Stars - Part 09.mp3 | 8.66 MB |
| | | The Feaster From the Stars Information File.txt | 3.34 KB |
| | | The Feaster From the Stars.jpg | 66.21 KB |
| | | Torrent downloaded from Demonoid.ooo.txt | 39 bytes |
Description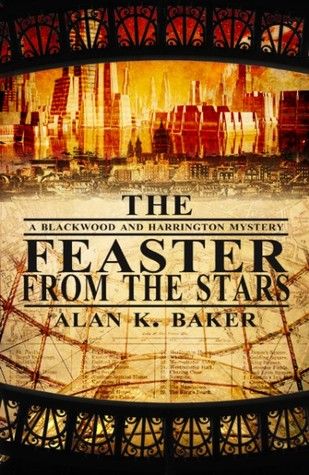 If you would like to see other Audio Books I have uploaded just click this link:-
OldScotsman's Books
If you have a request for another book or a Re-Seed then just send me a Private Messgage
General Information


Book........................The Feaster From the Stars
Series Name............Blackwood & Harrington Mystery
Series No.................02
Author.....................Alan K. Baker
Narrator...................Michael Maloney
Unabridged..............Yes
Genre......................Steam Punk



File Information


Source.....................1 eDownloaded DRM protected (Digital Rights Management) 64 Kb File
# of MP3 files...........9 Files carefully created averaging about one hour duration each
Total Runtime..........8 Hours 51 Minutes
Encoder...................Fraunhofer [FhG] (Guess)
Converted to............64 Kb | CBR | 44,100 Hz | Stereo with DRM Removed
Total Size.................244 MB
Converted By...........OldScotsman
Date Converted........8-September-2012
ID3 Tags...................Includes Image and all info shown on this page (Smart Phone Ready)
If you would like to try another Alan K. Baker Audio Book I have uploaded, just click the title below.
Blackwood 01 - The Martian Ambassador
Blackwood 02 - The Feaster From the Stars
ABOUT THE BOOK
London 1899, and something strange is happening on the London Underground. The ghosts which haunt the platforms and tunnels are being seen much more frequently than usual, and it seems that they are both angry and frightened. Something has appeared on the subterranean railway network of which even the dead are afraid, and the train drivers and other staff are becoming increasingly reluctant to work there. Installation of the new Atmospheric Railway has begun, and the railway companies are demanding that the mystery be solved before their investments go up in a puff of steam.
When a train driver is driven insane by something indescribable in the remote tunnel known as the Kennington Loop, Queen Victoria instructs her Bureau of Clandestine Affairs to aid the Metropolitan Templar Police in their investigation.
Enter Thomas Blackwood, Special Investigator, and Lady Sophia Harrington, Secretary of the Society for Psychical Research. Along with Detective Gerhard de Chardin and the famous occultist Simon Castaigne, Blackwood and Sophia plunge into a terrifying adventure which takes them from the dank tunnels of the London Underground to the depths of interstellar space and a dying planet known as Carcosa, where a horrific being from beyond Space and Time has set its sights on Earth.
The being is known in the annals of the occult as the King in Yellow, or the Feaster from the Stars, and unless Blackwood and Sophia can prevail, it will descend upon the Earth and consume every living thing on it!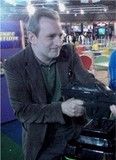 ABOUT THE AUTHOR
Alan Baker was born in 1964 in Birmingham, UK, and attended the University of Reading, where he obtained a BA (Hons) Degree in English Language and Literature. After leaving university in 1991, he endured a series of increasingly unpleasant jobs, culminating in a nine-month stint as a packer in a Sheffield sausage factory, which served to increase his fascination with the macabre and outlandish.His first book, Destination Earth, was published in 1998, and since then he has published a further nine books on a variety of subjects ranging from UFOs, ghosts and occultism to gladiators, Vikings and medieval knights.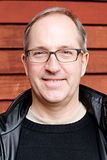 ABOUT THE READER
Michael Maloney (born 19 June 1957) is an English actor and was born in Bury St. Edmunds, Suffolk. He has been a regular on the small screen for over 20 years, appearing in everything from Hamlet to Dalziel And Pascoe. In 2003 he made his mark in the critically acclaimed The Forsyte Saga.
All the above information including the picture are inserted into the ID3 tags on the MP3 files.

Remember, we have uploaded these books just for you because we wish to SHARE them. It is only right therefore, you SHARE them with others, and the only way you can do this, is to keep SEEDING. In other words, don't stop after you have finished the download. Check and make sure your torrent program is set to continue uploading even after the downloading has been completed. A ratio of 2.0 means you are giving back twice what you have received, the book won't die and all our efforts have not been wasted but 5.0 would be outstanding and shows you have really entered into the spirit of what we are about. WE DO OUR BIT AND YOU DO YOUR BIT, sounds fair, doesn't it. If you are new to this and don't understand, type a message at the bottom and if I can't help, I know someone who can.
This Audiobook was converted and uploaded by OldScotsman
Sharing Widget