---
Description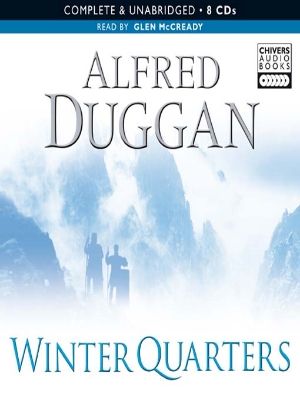 General Information


Book...............................Winter Quarters
Author............................Alfred Duggan
Narrator.........................Glen McCready
Abr/Unabr......................Unabridged
Genre.............................Historical Adventure
Publisher........................Chivers Audio
ISBN...............................9781405624145



File Information


Source...........................8 CDs
Encoder..........................Fraunhofer[FhG] A secure rip using dBpoweramp
Converted to..................64 kbit/s CBR | 44,100 Hz | Mono
Number of MP3s............8
Total Runtime.................9 Hours 33 Mins
Total Size.......................329 MB
Ripped By.......................OldScotsman
Date Ripped....................27-November-2012
ID3 Tags.........................Includes Image and all info shown on this page (Smart Phone Ready)
About The Book
We came back two days ago from the last patrol of the year, and now we face four months of stagnation in winter quarters...
Camul and Acco are young noble Gauls of the Pyrenees, content to accept Roman occupation for the benefits it brings, but fiercely proud of their superior civilisation. Until Acco brings on himself the curse of the Goddess, and the two are forced to escape her by joining the Roman army.
From Julius Caesar's campaigns on the Rhine, to Rome, Greece and finally the Empire's Eastern rim in the steppes of Russia, Camul recounts their adventures and mishaps, as well as the different customs, cults and cultures they meet. But the Goddess dogs them in every land...

About The Author
Alfred Duggan was born in Argentina in 1903. After his education ar Eton College ad Ballil College, Oxford, he worked for the British Natural History Museum, Collecting specimens from around the world. He saw active servce in Norway during the Second World War and began writing in 1946. He died in 1964.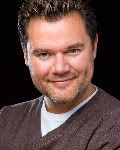 About The Reader
Glen McCready trained at The Webber Douglas Academy. Stage credits include: Oberon in A Midsummer Night's Dream, Son in A Voyage Round My Father and Walter Langer in Five Finger Exercise. Television appearances include Arthur Symons in Casanova's Lost Letters. He has narrated numerous audiobooks including The Lost World by Arthur Conan Doyle.
All the above information including the picture are inserted into the ID3 tags on the MP3 files.
We have uploaded these books just for you because we wish to SHARE them. It is only right therefore, you SHARE them with others, and the only way you can do this, is to keep SEEDING. In other words, don't stop after you have finished the download. Check and make sure your torrent program is set to continue uploading even after the downloading has been completed. A ratio of 2.0 means you are giving back twice what you have received, the book won't die and all our efforts have not been wasted but 5.0 would be outstanding and shows you have really entered into the spirit of what we are about. WE DO OUR BIT AND YOU DO YOUR BIT, sounds fair, doesn't it. If you are new to this and don't understand, type a message at the bottom and if I can't help, I know someone who can.

This Audiobook was ripped and uploaded by OldScotsman
Sharing Widget