---
Description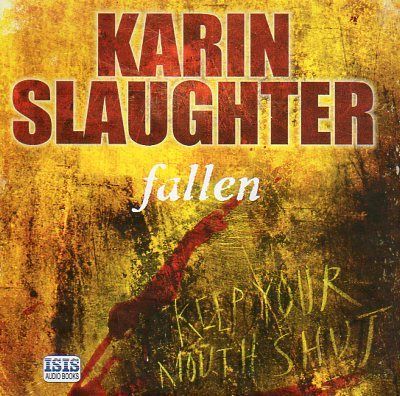 If you would like to see other Audio Books I have uploaded just click this link:-
OldScotsman's Books
If you have a request for another book or a Re-Seed then just send me a Private Message
General Information


Book............................Fallen
Series Name................Will Trent
Series No.....................05
Author.........................Karin Slaughter
Narrator.......................Jennifer Woodward
Unabridged..................Yes
Genre..........................CrimeMystery Thriller
Publisher......................Isis
ISBN:...........................9781 4450 12612



File Information


Source.........................13 CDs
# of MP3 files...............13
Total Runtime..............12 Hours 40 Minutes
Encoder.......................Fraunhofer [FhG] (Guess) - A secure rip using dBpoweramp
Converted to................64 Kb | CBR | 44,100 Hz | Mono
Total Size.....................344 MB
Converted By...............OldScotsman
Date Converted............25-February-2016
ID3 Tags......................Includes Image and all info shown on this page (Smart Phone Ready)
If you would like to try another Karin Slaughter Audio Book I have uploaded, just click the title below.
Pretty Girls
Will Trent 04 - Broken
Will Trent 05 - Fallen
ABOUT THE BOOK
On an ordinary spring day, Special Agent Faith Mitchell of the Georgia Bureau of Investigation returns home to a nightmare. Expecting to find her mother minding her daughter Emma, she is horrified to discover Emma locked in the shed and a trail of blood to the front door. The house has been torn apart and a man lies dead in a pool of blood. She stumbles across two more intruders, and within minutes they too are shot dead. And when the Atlanta police force turns up, Faith has some difficult questions to answer. But she has some desperate questions of her own. With Faith suspended from duty, Will, together with the help of Dr Sara Linton, must piece together the fragments of a brutal and complicated case – and catch a deeply troubled and vicious murderer.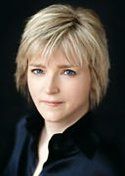 ABOUT THE AUTHOR
Karin Slaughter grew up in a small south Georgia town and has been writing short stories and novels since she was a child. She is the author of the Grant County series of international bestsellers including Skin Privilege, and the bestselling thrillers set in Atlanta, Triptych and Fractured. She lives in Atlanta.
ABOUT THE READER


Jennifer Woodward is an American actress and has worked on television, film and stage. She does a lot of voice over work and also reads talking books for RNIB. She's recently been reading the phenomenally popular 'Fifty shades of Grey' trilogy.
She is also known for her performance in several high-profile video games and for her performance in Mr. Bones, a novel by Paul Theroux. She currently lives in London.
All the above information including the picture are inserted into the ID3 tags on the MP3 files.

Remember, we have uploaded these books just for you because we wish to SHARE them. It is only right therefore, you SHARE them with others, and the only way you can do this, is to keep SEEDING. In other words, don't stop after you have finished the download. Check and make sure your torrent program is set to continue uploading even after the downloading has been completed. A ratio of 2.0 means you are giving back twice what you have received, the book won't die and all our efforts have not been wasted but 5.0 would be outstanding and shows you have really entered into the spirit of what we are about. WE DO OUR BIT AND YOU DO YOUR BIT, sounds fair, doesn't it. If you are new to this and don't understand, type a message at the bottom and if I can't help, I know someone who can.
This Audiobook was converted and uploaded by OldScotsman
Sharing Widget