---
Description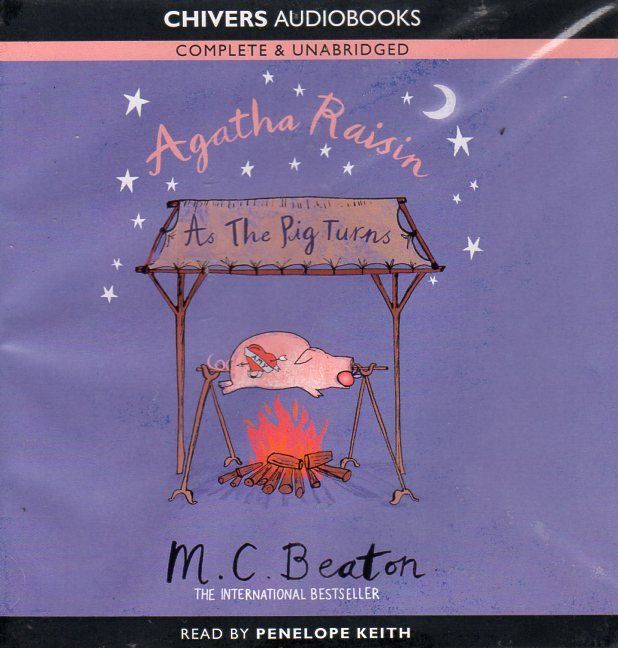 If you would like to see other Audio Books I have uploaded just click this link:-
OldScotsman's Books
If you have a request for another book or a Re-Seed then just send me a Private Message
General Information


Book............................As The Pig Turns
Series Name................Agatha Raisin
Series No.....................22
Author.........................M.C. Beaton
Narrator.......................Penelope Keith
Unabridged..................Yes
Genre..........................Crime Mystery
Publisher......................Audio Go
ISBN:...........................9781 4084 44733



File Information


Source.........................6 CDs
# of MP3 files...............6
Total Runtime..............6 Hours 30 Minutes
Encoder.......................Fraunhofer [FhG] (Guess)
Converted to................64 Kb | CBR | 44,100 Hz | Mono
Total Size.....................180 MB
Converted By...............OldScotsman
Date Converted............03-December-2015
ID3 Tags......................Includes Image and all info shown on this page (Smart Phone Ready)
ABOUT THE BOOK
Winter Parva is a "picturesque" (touristy) Cotswold village with gift shops, a medieval market hall, and thatched cottages. After a disappointing Christmas season, the parish council has decided to hold a special event in January, complete with old-fashioned costumes, morris dancing, and a pig roast on the village green.
Always one for a good roasting, Agatha Raisin organizes an outing to enjoy the merriment. The rotary spit turning over a bed of blazing charcoals is sure to please on this foggy and blistery evening. But as the fog lifts slightly, the sharp-eyed Agatha notices something peculiar about the pig: a tattoo of a heart with an arrow through it and the name Amy.
"Stop!" she screams suddenly. "Pigs don't have tattoos."
The "pig," in fact, is Gary Beech, a policeman not exactly beloved by the locals, including Agatha herself. Although Agatha has every intention of leaving matters to the police, everything changes when the Gary's ex-wife, Amy, hires Agatha's detective agency to investigate—and another murder ensues. With that provocation, how could any sleuth as vain and competitive (and secretly insecure) as Agatha do anything other than solve the case herself?

ABOUT THE AUTHOR
M.C. Beaton (Marion Chesney) was born on 1936 in Glasgow, Scotland, UK, and started her first job as a bookseller in charge of the fiction department in John Smith & Sons Ltd. While bookselling, by chance, she got an offer from the Scottish Daily Mail to review variety shows and quickly rose to be their theatre critic. She left Smith's to join Scottish Field magazine as a secretary in the advertising department, without any shorthand or typing, but quickly got the job of fashion editor instead. She then moved to the Scottish Daily Express where she reported mostly on crime. This was followed by a move to Fleet Street to the Daily Express where she became chief woman reporter. After marrying Harry Scott Gibbons and having a son, Charles, Marion went to the United States where Harry had been offered the job of editor of the Oyster Bay Guardian. When that didn't work out, they went to Virginia and Marion worked as a waitress in a greasy spoon on the Jefferson Davies in Alexandria while Harry washed the dishes. Both then got jobs on Rupert Murdoch's new tabloid, The Star, and moved to New York.
Anxious to spend more time at home with her small son, Marion, urged by her husband, started to write historical romances in 1977. After she had written over 100 of them under her maiden name, Marion Chesney, and under the pseudonyms: Ann Fairfax, Jennie Tremaine, Helen Crampton, Charlotte Ward, and Sarah Chester, she getting fed up with 1714 to 1910, she began to write detectives stories in 1985 under the pseudonym of M. C. Beaton. On a trip from the States to Sutherland on holiday, a course at a fishing school inspired the first Constable Hamish Macbeth story. They returned to Britain and bought a croft house and croft in Sutherland where Harry reared a flock of black sheep. But Charles was at school, in London so when he finished and both tired of the long commute to the north of Scotland, they moved to the Cotswolds where Agatha Raisin was created.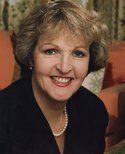 ABOUT THE READER
Dame Penelope Anne Constance Keith, DBE, DL (née Hatfield; born 2 April 1940) is an English actress, known for her roles in the British sitcoms The Good Life and To the Manor Born. She succeeded Lord Olivier as president of the Actors' Benevolent Fund after his death in 1989, and was appointed Dame Commander of the Order of the British Empire (DBE) in the 2014 New Year Honours for services to the arts and to charity.
Keith joined the Royal Shakespeare Company in 1963, and went on to win the 1976 Olivier Award for Best Comedy Performance for the play Donkeys' Years. She became a household name in the UK playing Margo Leadbetter in the sitcom The Good Life (1975–78), winning the 1977 BAFTA TV Award for Best Light Entertainment Performance. In 1978, she won the BAFTA TV Award for Best Actress for The Norman Conquests. She then starred as Audrey fforbes-Hamilton in the sitcom To the Manor Born (1979–81), a show that received audiences of more than 20 million. She went on to star in another six sitcoms, including Executive Stress (1986–88), No Job for a Lady (1990–92) and Next of Kin (1995–97). Since 2000, she has worked mainly in the theatre, with her roles including Madam Arcati in Blithe Spirit (2004) and Lady Bracknell in The Importance of Being Earnest (2007).
All the above information including the picture are inserted into the ID3 tags on the MP3 files.

Remember, we have uploaded these books just for you because we wish to SHARE them. It is only right therefore, you SHARE them with others, and the only way you can do this, is to keep SEEDING. In other words, don't stop after you have finished the download. Check and make sure your torrent program is set to continue uploading even after the downloading has been completed. A ratio of 2.0 means you are giving back twice what you have received, the book won't die and all our efforts have not been wasted but 5.0 would be outstanding and shows you have really entered into the spirit of what we are about. WE DO OUR BIT AND YOU DO YOUR BIT, sounds fair, doesn't it. If you are new to this and don't understand, type a message at the bottom and if I can't help, I know someone who can.
This Audiobook was converted and uploaded by OldScotsman
Sharing Widget