---
Release date: January 19, 2016
[Patch & Setup] Darkest Dungeon Soundtrack Edition [v2.16.0.20] [GOG] [adamantalias] (Size: 1.84 GB)
| | | | |
| --- | --- | --- | --- |
| | | setup_darkest_dungeon_2.16.0.20.exe | 1.48 GB |
| | | patch_darkest_dungeon_2.16.0.20.exe | 5.02 MB |
| | | avatar2_darkest_dungeon.jpg | 21.25 KB |
| | | avatar3_darkest_dungeon.jpg | 20.34 KB |
| | | avatar4_darkest_dungeon.jpg | 16.42 KB |
| | | avatar5_darkest_dungeon.jpg | 16.28 KB |
| | | avatar6_darkest_dungeon.jpg | 16.53 KB |
| | | avatar7_darkest_dungeon.jpg | 19.82 KB |
| | | avatar8_darkest_dungeon.jpg | 16.54 KB |
| | | avatar9_darkest_dungeon.jpg | 13.27 KB |
| | | avatar1_darkest_dungeon.jpg | 13.62 KB |
| | | 01 Darkest Dungeon (Theme).flac | 14.76 MB |
| | | 02 The Town.flac | 16.5 MB |
| | | 03 Explore the Vaults.flac | 38.47 MB |
| | | 04 Combat in the Vaults.flac | 25.59 MB |
| | | 05 A Brief Respite.flac | 13.23 MB |
| | | 06 Battle in the Warrens.flac | 8.07 MB |
| | | 07 Return to the Warrens.flac | 8.49 MB |
| | | 08 Mournweald Encounter.flac | 16.89 MB |
| | | 09 Terror and Madness.flac | 12.79 MB |
| | | 10 House of Ruin.flac | 13.91 MB |
| | | 01 The Darkest Dungeon (Theme).mp3 | 6.56 MB |
| | | 02 The Hamlet.mp3 | 6.99 MB |
| | | 03 Explore the Ruins.mp3 | 20.45 MB |
| | | 04 Combat in the Ruins.mp3 | 8.43 MB |
| | | 05 A Brief Respite.mp3 | 5.45 MB |
| | | 06 Battle in the Warrens.mp3 | 3.28 MB |
| | | 07 Return to the Warrens.mp3 | 3.33 MB |
| | | 08 Mournweald Encounter.mp3 | 5.73 MB |
| | | 09 Terror and Madness.mp3 | 5 MB |
| | | 10 House of Ruin.mp3 | 6.32 MB |
| | | WallPaper_BountyHunter.png | 1012.74 KB |
| | | WallPaper_Crusader.png | 900 KB |
| | | WallPaper_GraveRobber.png | 1.05 MB |
| | | Wallpaper_GroupShot.png | 1.66 MB |
| | | WallPaper_hellion.png | 1.2 MB |
| | | WallPaper_Highwayman.png | 911.89 KB |
| | | WallPaper_Houndmaster.png | 1.21 MB |
| | | WallPaper_Jester.png | 966.64 KB |
| | | WallPaper_Leper.png | 986.92 KB |
| | | Wallpaper_LosingItBigTime.png | 1.95 MB |
Description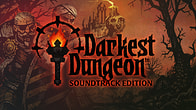 Darkest Dungeon: Soundtrack Edition includes the game as well as the original 'Darkest Dungeon' score by veteran composer Stuart Chatwood, with 13 tracks mixed for standalone enjoyment!
Darkest Dungeon is a challenging gothic roguelike turn-based RPG about the psychological stresses of adventuring.
Recruit, train, and lead a team of flawed heroes through twisted forests, forgotten warrens, ruined crypts, and beyond. You'll battle not only unimaginable foes, but stress, famine, disease, and the ever-encroaching dark. Uncover strange mysteries, and pit the heroes against an array of fearsome monsters with an innovative strategic turn-based combat system.
Can you stem the tide of eldritch horrors erupting across your family's ancestral estate? Descend at your peril!
The Affliction System – battle not only monsters, but stress! Contend with paranoia, masochism, fear, irrationality, and a host of gameplay-meaningful quirks!
Striking hand-drawn gothic crowquill art style
Innovative turn-based combat pits you against a host of diabolical monsters
Classic CRPG and roguelike features, including meaningful permadeath, procedural dungeons, and incredible replay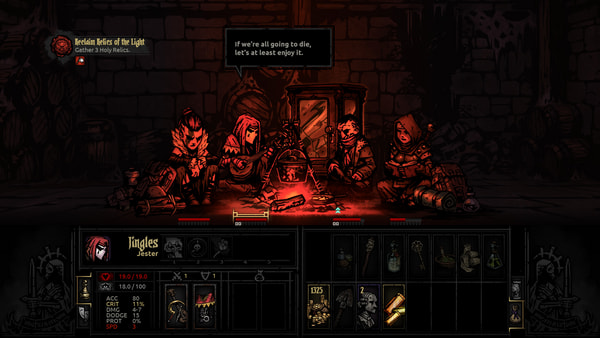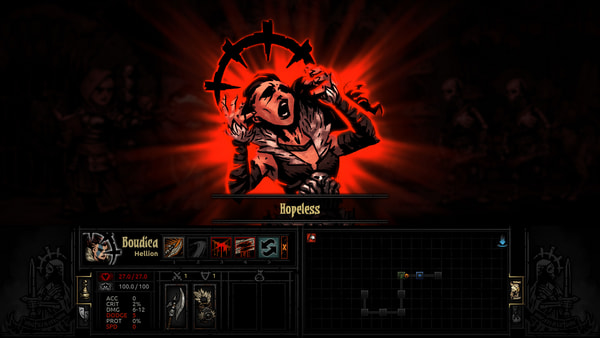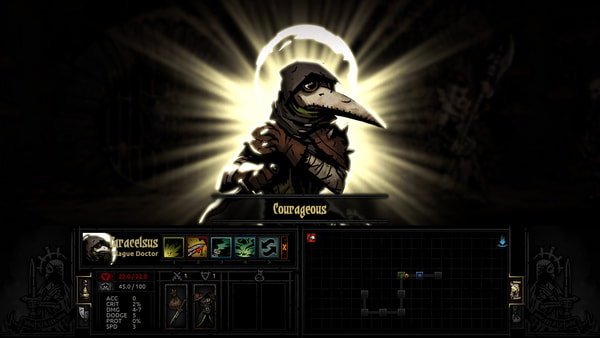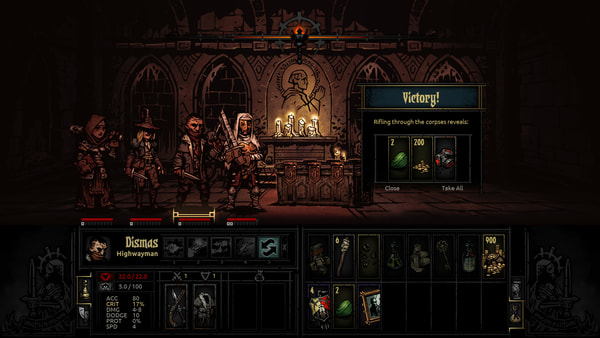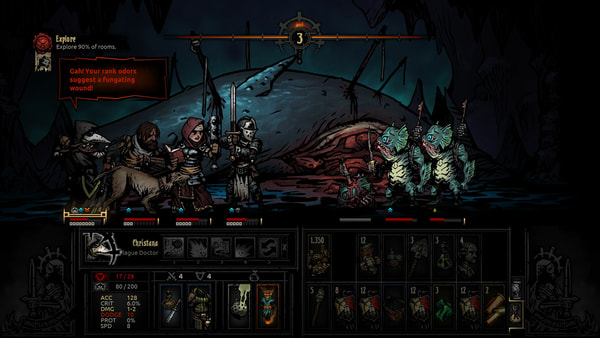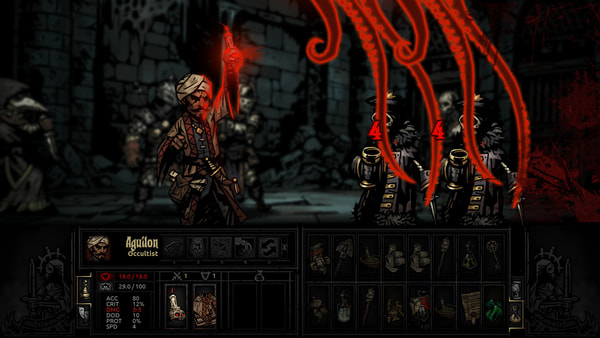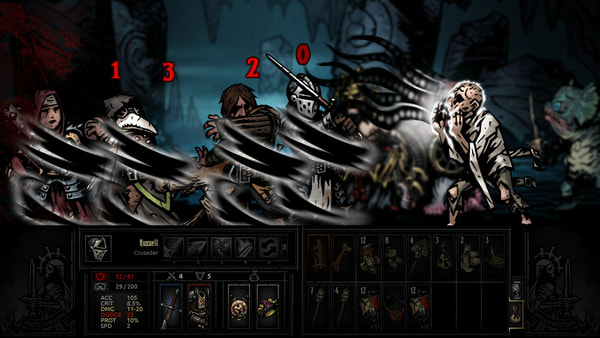 Genre: Role-playing - Turn-based - Fantasy
Works on: Windows (XP, Vista, 7, 8, 10)
Languages: Audio and text: English. Text only: Português do Brasil, český, Deutsch, español, français, polski, русский
Features: single-player
Released: January 19, 2016
Company: Red Hook Studios / Red Hook Studios
Minimum system requirements - Windows: XP / Vista/ 7 / 8 / 10
Memory: 2 GB RAM
Graphics: Open GL 3.2+ Compliant
Storage: 2 GB available space
Additional Notes: 1080p, 16:9 recommended
Related Torrents
Sharing Widget
Trailer
Screenshots