---
Artist:

Phish

Format: flac - lossless
PHiSH 2015-08-22 Magnaball Day 2 [FLAC24] (Size: 3.95 GB)
| | | | |
| --- | --- | --- | --- |
| | | folder.jpg | 228.04 KB |
| | | info.txt | 1.25 KB |
| | | ph150822d1_01_Divided_Sky.flac | 226.14 MB |
| | | ph150822d1_02_The_Moma_Dance.flac | 95.23 MB |
| | | ph150822d1_03_Mound.flac | 82.99 MB |
| | | ph150822d1_04_Army_Of_One.flac | 60.81 MB |
| | | ph150822d1_05_Scabbard.flac | 68.4 MB |
| | | ph150822d1_06_Sample_In_A_Jar.flac | 71.55 MB |
| | | ph150822d1_07_Tube.flac | 59.89 MB |
| | | ph150822d1_08_Halfway_To_The_Moon.flac | 95.16 MB |
| | | ph150822d1_09_Camel_Walk.flac | 72.86 MB |
| | | ph150822d1_10_How_Many_People_Are_You.flac | 91.24 MB |
| | | ph150822d1_11_When_The_Circus_Comes.flac | 74.56 MB |
| | | ph150822d2_01_Undermind.flac | 89.11 MB |
| | | ph150822d2_02_Run_Like_An_Antelope.flac | 153.7 MB |
| | | ph150822d2_03_Wolfmans_Brother.flac | 138.39 MB |
| | | ph150822d2_04_Halleys_Comet.flac | 81.72 MB |
| | | ph150822d2_05_46_Days.flac | 178.66 MB |
| | | ph150822d2_06_Backwards_Down_The_Number_Line.flac | 94.22 MB |
| | | ph150822d2_07_Tweezer.flac | 228.41 MB |
| | | ph150822d3_01_Prince_Caspian.flac | 216.51 MB |
| | | ph150822d3_02_Meatstick.flac | 84.36 MB |
| | | ph150822d3_03_Blaze_On.flac | 200.83 MB |
| | | ph150822d3_04_Possum.flac | 104.08 MB |
| | | ph150822d3_05_Cities.flac | 121.71 MB |
| | | ph150822d3_06_Light.flac | 202.34 MB |
| | | ph150822d3_07_555.flac | 88.23 MB |
| | | ph150822d4_01_Wading_In_The_Velvet_Sea.flac | 94.07 MB |
| | | ph150822d4_02_Walls_Of_The_Cave.flac | 172.82 MB |
| | | ph150822d4_03_Boogie_On_Reggae_Woman.flac | 84.22 MB |
Description
Set I
Divided Sky
18:03
The Moma Dance >
7:17
Mound
6:25
Army Of One
4:53
Scabbard >
5:34
Sample In A Jar
5:27
Tube
4:35
Halfway To The Moon
7:24
Camel Walk
5:48
How Many People Are You?
6:49
When The Circus Comes
6:15
Undermind >
7:00
Run Like An Antelope
12:08
Set II
Wolfman's Brother
10:57
Halley's Comet >
6:17
46 Days >
14:16
Backwards Down The Number Line >
7:24
Tweezer >
17:39
Prince Caspian
16:40
Set III
Meatstick
6:27
Blaze On >
16:01
Possum >
7:59
Cities >
9:17
Light >
15:57
555
6:51
Wading In The Velvet Sea >
7:41
Walls Of The Cave
13:29
Encore
Boogie On Reggae Woman >
6:30
Tweezer Reprise
4:03
Set IV
Drive-In Jam
52:17
This was the second show of the Magnaball festival.
Caspian included a Tweezer tease and was unfinished.
Cities contained a Mind Left Body Jam tease.
The Fourth Set Drive-In Jam started with the band playing behind the "Drive In Movie" screen that had been created for the festival. Slowly, their silhouettes became visible and the ambient jam veered towards a full on band jam while the screen simultaneously showed fractal like images of close-ups of the band. Eventually, the band was visible.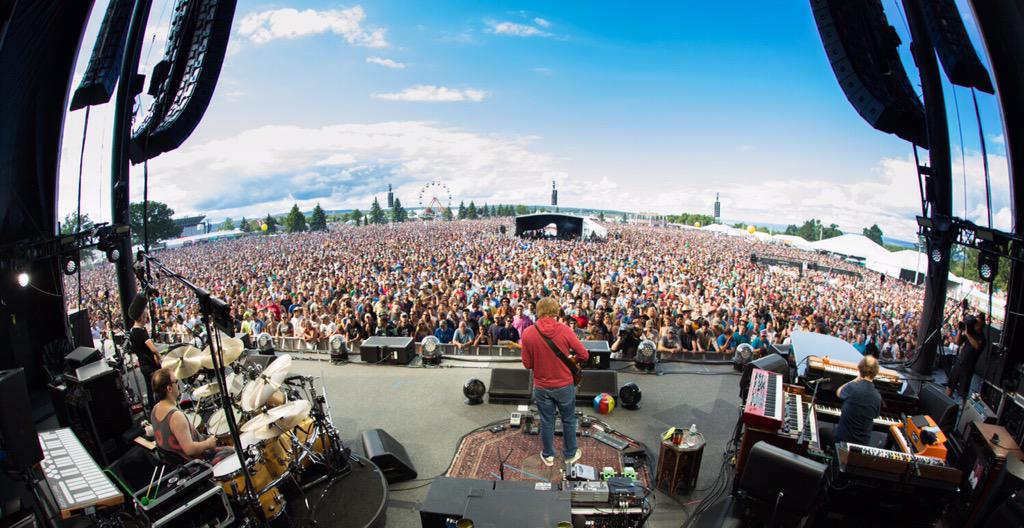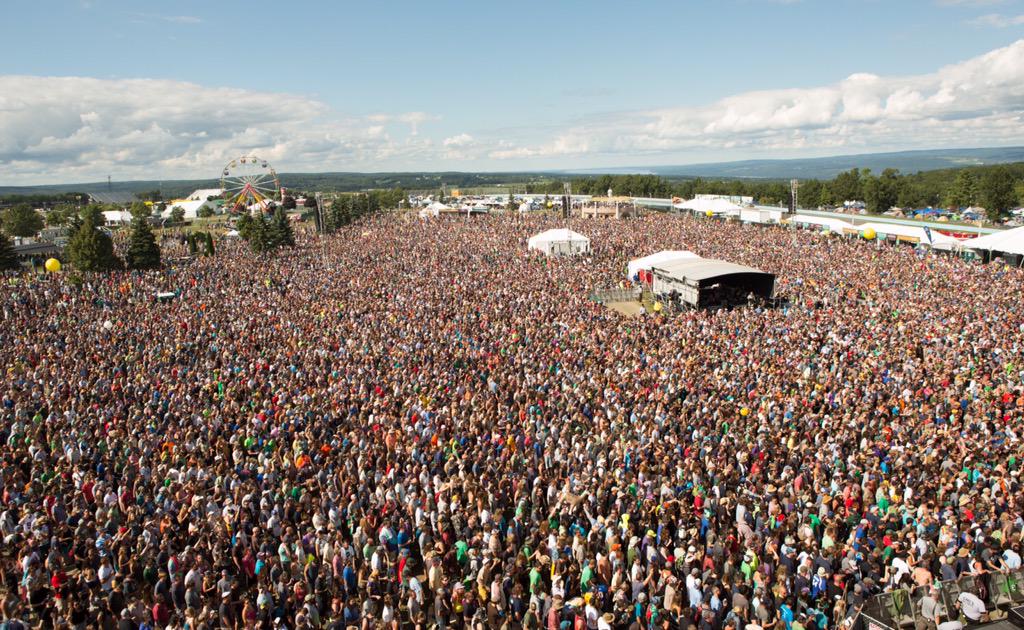 Related Torrents
Sharing Widget
All Comments