---
Release date: December 31, 2014
Language: English
Description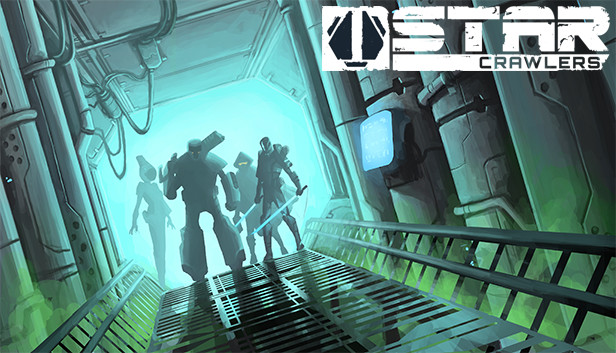 Title: StarCrawlers
Genre: Adventure, Indie, RPG, Early Access
Developer: Juggernaut Games
Publisher: Juggernaut Games
Release Date: 17 Mar, 2015
---
Changelog: 22nd March 2015
---
Fixed an issue where older saves with corrupted ability trees could not be loaded. You should now be able to load these saves without issue.
Fixed an issue where attempting to equip an item that a character did not meet the level requirement for would cause it to dissappear.
Interface
Enable permanent free-look option added to Controls menu. This has not been extensively tested - good luck!
Added reticle to free-look mode.
You can now define a keybinding for free-look mode.
Removed option to lock cursor when free-looking - this now happens automatically when free-look is activated or enabled permanently.
Fixed an issue with some class abilities displaying the wrong amount of AP invested.
Fixed an issue with the keybindings menu not displaying nicely after loading a game.
Fixed an issue where you could duplicate an item while using the upgrade machine.
Fixed an issue where you could populate you inventory with phantom icons.
Fixed an issue where you could duplicate equipped items.
Gameplay
New crawlers start with 50 credits to spend.
Improved stats on starting gear in line with weapon stat changes.
Reduced base price of medkits. Vendors will still markup the price though. Jerks.
Fixed an issue with AutoCiphers not being recognized by trap panels.
Fixed an issue with the weapon generator creating rifles with long shot cooldowns, resulting in abilities executing extremely slowly.
Improved shot cooldown speeds for several weapon types.
Combat
Reduced damage of Force Psyker's Aegis Strike to 30/50/80% weapon damage and each bounce reduces damage by 50/30/15% of initial hit. Threat generation remains unchanged.
Reduced barrier strength of Force Psyker's Warding Blow to 10/30/50% of damage.
Reduced damage Force Psyker's Warden's Wrath to 10/30/50% of weapon damage and increased bonus damage from barrier's to 50/100/150% weapon damage.
Reduced damage of Void Psyker's Ignite to 20/30/50% weapon damage per shield destroyed. Destroys 1 to 2/4/6 shields. Burn damage remains unchanged.
Reduced damage of Void Psyker's Miasma to 0.5/1/2% weapon damage per point of Void Energy consumed. Lasts 2/4/6 turns.
Mob hitpoints adjusted. Health scaling based on mob / game / mission difficulty adjusted.
- WARNING Mob hp on high game difficulties is probably crazy high! Nerf planned.
Items
Adjust damage ranges for all weapons types to reduce extreme lows.
---
About This Game
---
Crawlers Wanted: high pay, certain risk. Plausible deniability a must.
Build a crew of renegade adventurers on the fringes of space, taking jobs from megacorps to hunt bounties, sabotage rivals and conduct corporate espionage. If you can navigate the intricate politics of wealth and power, you might just survive long enough to spend your hard-won credits.
You're a Crawler, and that means you work for those that can pay. Asset recovery, commercial espionage, and mayhem for hire are just a few of your crew's specialized services. If something shady needs doing, chances are a Crawler will be involved. Succeed and you'll be rewarded with better pay then any corp drone can dream of. Plus, you'll earn the respect of the eclectic assortment of merchants, opportunists and adventurers who make their home in the fringes of space.
---
Key Features
---
Wage strategic battles against futuristic enemies with an innovative time unit turn-based combat system.
Procedurally-generated dungeons and events create endless replayability.
Choose your allies and your foes wisely. Your choices will change how the story unfolds.
Eight player classes each with unique abilities, both in combat and when exploring.
Randomly generated weapons, armor and gear with upgradeable enhancements.
Easy to Hardcore difficulty modes and optional permadeath.
---
System Requirements
---
Minimum:
OS: Windows 7
Processor: 2.2Ghz Dual Core
Graphics: 512mb Dedicated VRAM
DirectX: Version 9.0c
Hard Drive: 2 GB available space
---
---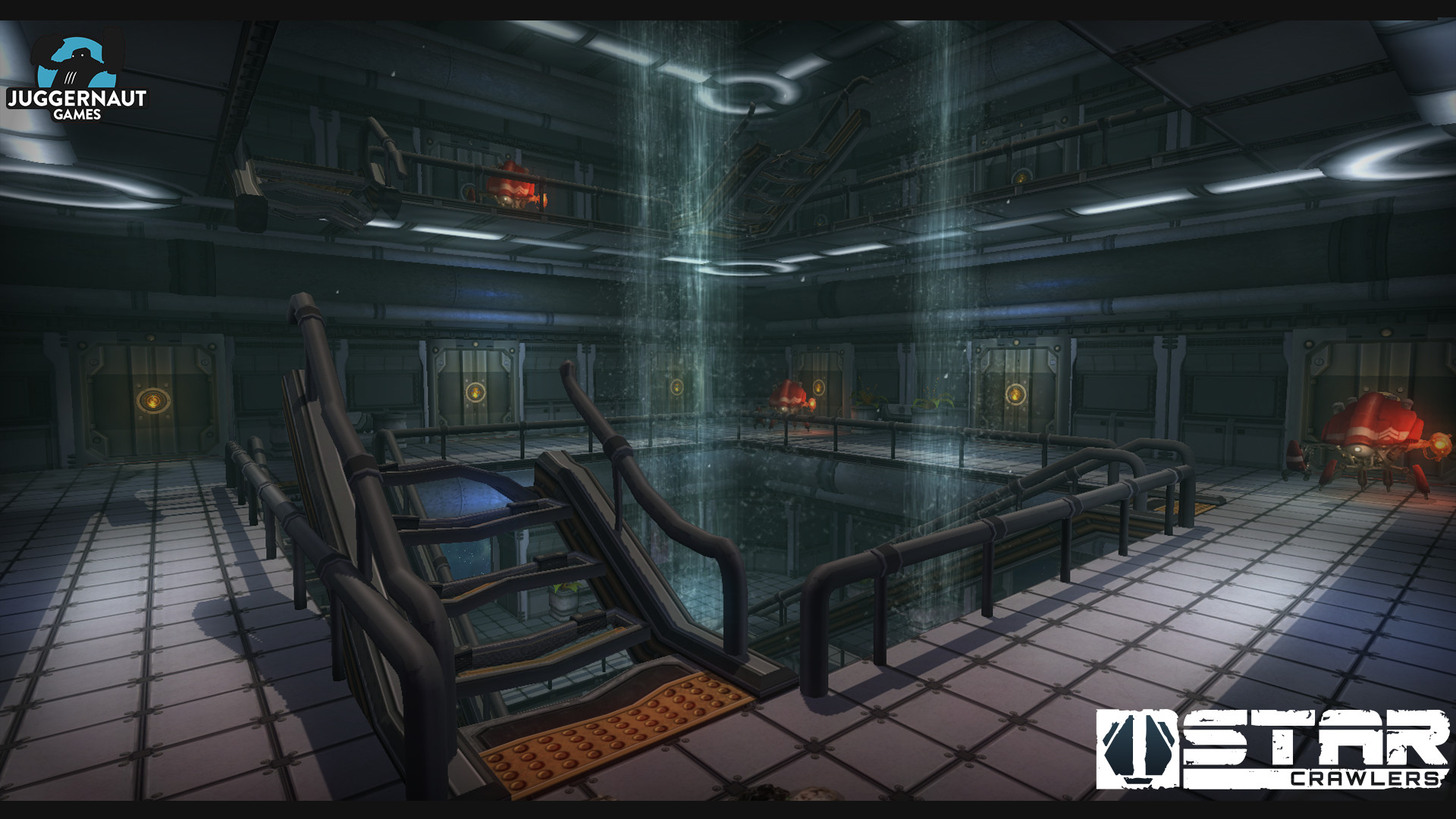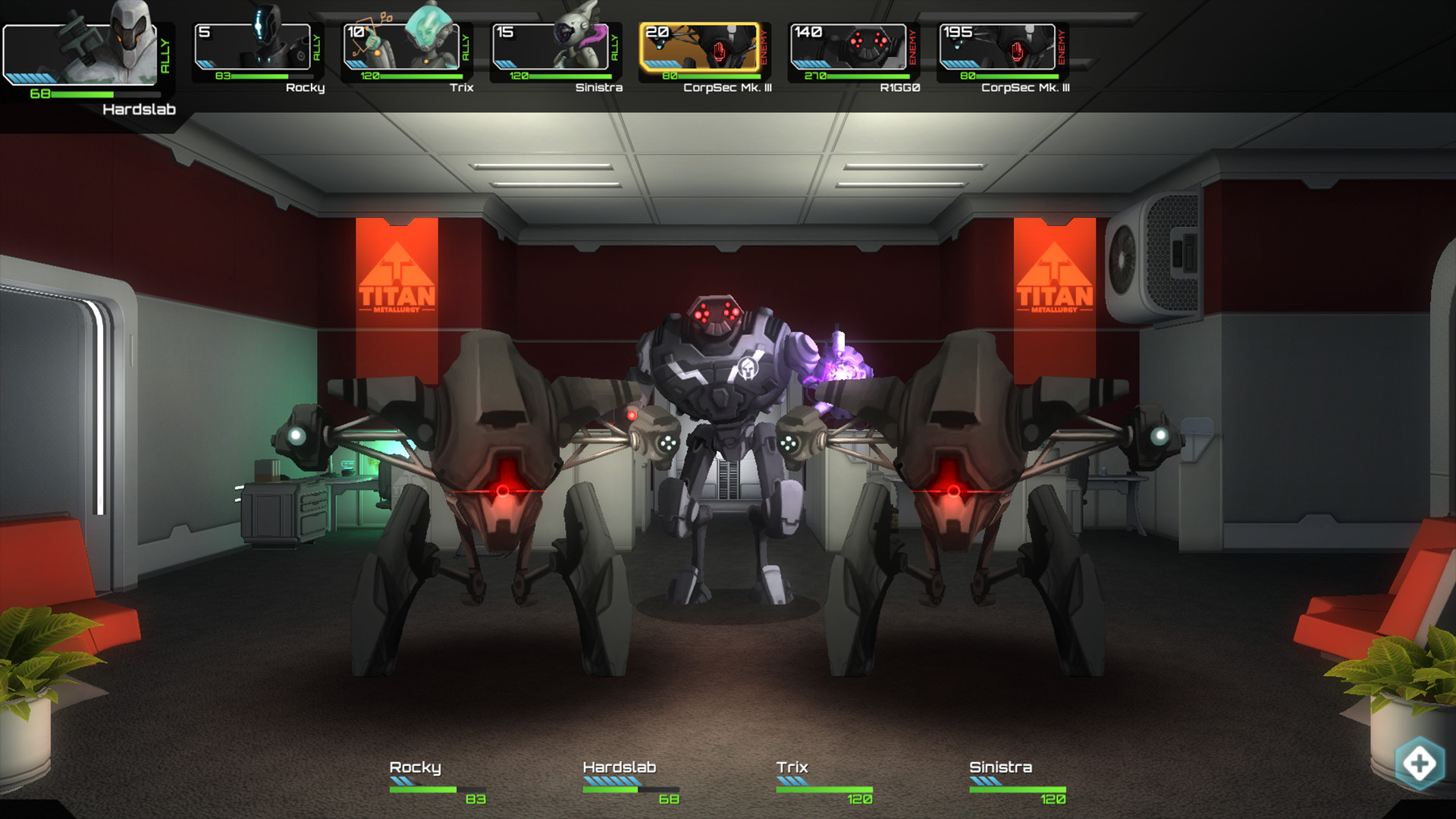 Sharing Widget
Trailer