---
Release date: November 14, 2014
Language: English
This War of Mine v1.1.3 (Size: 796.49 MB)
| | | | |
| --- | --- | --- | --- |
| | | textures-s3.dat | 471.9 MB |
| | | Sounds.dat | 234.97 MB |
| | | templates.dat | 23.28 MB |
| | | Common.dat | 15.26 MB |
| | | Animations.dat | 13.2 MB |
| | | This War of Mine.exe | 5.69 MB |
| | | videos.dat | 2.54 MB |
| | | scenes.dat | 1.85 MB |
| | | Game.ico | 361.4 KB |
| | | steam_api.dll | 252 KB |
| | | libcurl.dll | 223.5 KB |
| | | templates.idx | 29.2 KB |
| | | Common.idx | 19.78 KB |
| | | Sounds.idx | 19.17 KB |
| | | textures-s3.idx | 17.69 KB |
| | | Animations.idx | 12.35 KB |
| | | PCTouchHelper.dll | 7 KB |
| | | 3DMGAME.ini | 1.94 KB |
| | | scenes.idx | 1.75 KB |
| | | Readme.txt | 319 bytes |
| | | IGG-GAMES.COM.url | 198 bytes |
| | | videos.idx | 62 bytes |
| | | Voices.idx | 11 bytes |
| | | Voices.dat | 0 bytes |
| | | 4 - These Cold Days.mp3 | 5.3 MB |
| | | 2 - Some Place We Called Home.mp3 | 5.2 MB |
| | | 3 - When The Night Comes.mp3 | 4.45 MB |
| | | 6 - We Keep Going.mp3 | 4.28 MB |
| | | 5 - No Good Choice.mp3 | 4.13 MB |
| | | 7 - Things Right and Wrong.mp3 | 2.34 MB |
| | | 1 - This War of Mine.mp3 | 1.18 MB |
Description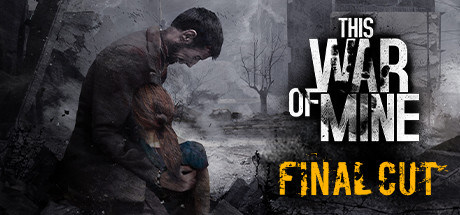 Small update, big fixes. Patch 1.1.3 is live!
Fixes:
- Fixed the bug which caused interactive shelter elements to stop working (i.e. "workbench bug").
- Fixed a bug which caused crashes on startup on some Windows setups.
- Added support for missing display modes (i.e. resolution 1280x720).
- Improved logging (http://steamcommunity.com/app/282070/discussions/0/617320628066642121).
Sharing Widget
Trailer
All Comments